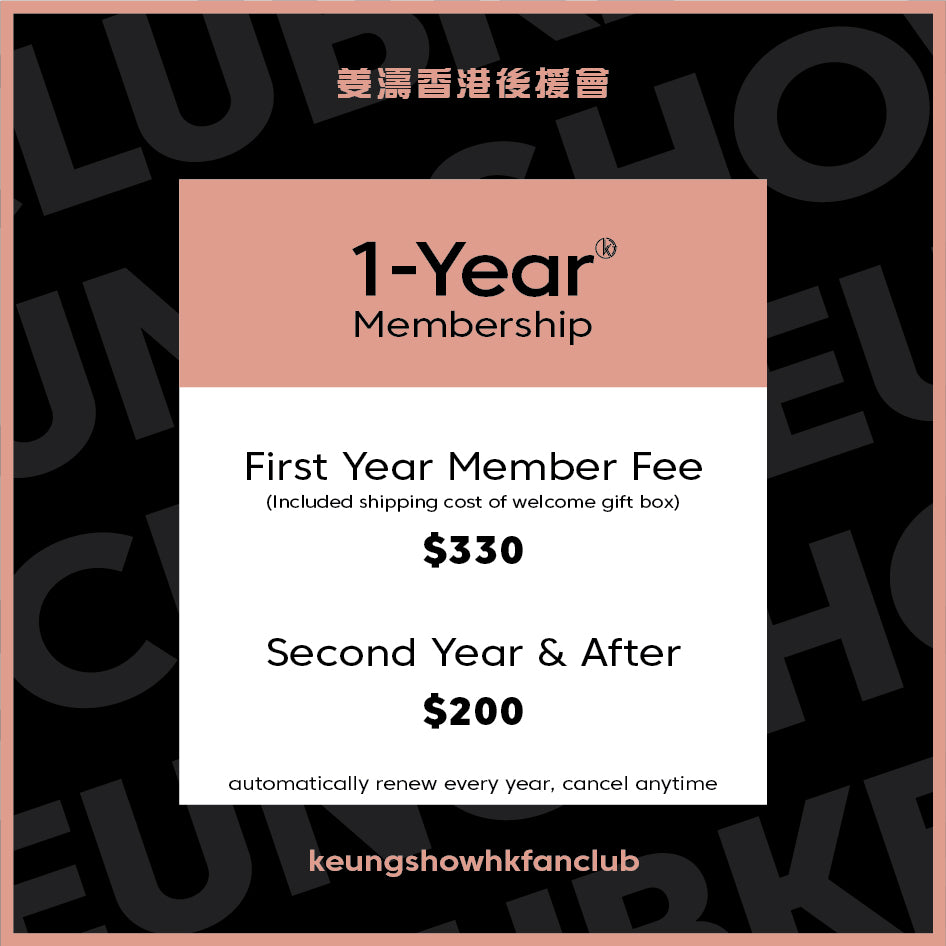 KSHKFC 2023 Exclusive Member Welcome Gifts
(shipping to hong kong and macau only)
-
After purchasing our 1 year fan club membership, a welcome gift box will be delivered to you within 2 months by SF express.
-
$330 will be charged for the first year (already included shipping cost of welcome gift box) and $200 will be charged automatically next year and after. You can cancel the renewal anytime.
-
There will be No Refunds for membership fee.
-
Please fill in the following information for verification.
-
MEMBERSHIP APPLICATION FORM:
* Applicants from overseas (other than Hong Kong) must provide an address and contact person in Hong Kong in order to receive the aforesaid "Welcome Gift", tickets, gifts or merchandise etc, failing which the Club will not deliver the same to that applicant.
-
Please read the terms and rules before joining member
-
The above information is only for the purpose of applying for membership, and all information is strictly confidential.